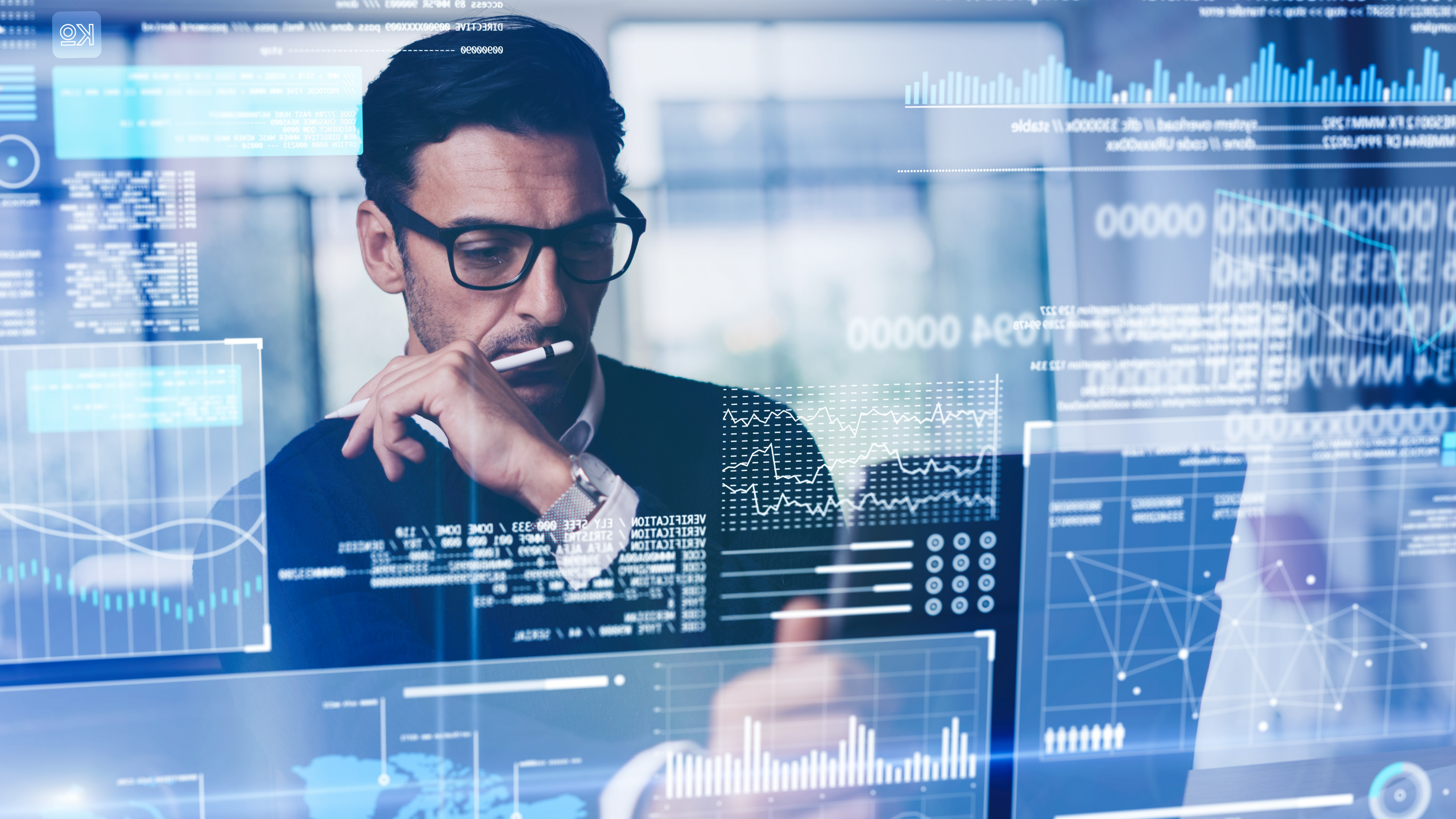 Kockpit Solutions -Transforming Data into Intelligent Insights
Data is everywhere and It just needs to be refined to use it optimally. Whether small, medium or large, organizations rely vastly on data. Digital solutions play a vital role in making any key decision. At Kockpit Analytics, our endeavor has always been to create innovative architectures that help clients understand the data. Today, data is crucial for organizations to make strategic and quality decisions. The decision taken will make or break the company.
Our team thrives on the power hidden beneath the data by providing the key result areas which prove insightful factors contribute to the organization's decision-making process. The process can speed up by putting Kockpit Analytics into use.
Kockpit Business Suite is a powerful tool that is designed to do business more smartly. It gives transparency in business, giving you a detailed analysis of orders, inventory, production analysis, branch productivity, and much more. Thus, providing a detailed overview of the company.
It is a cloud-based pre-configured Business intelligence solution. The need for Business intelligence solutions creates zero dependence on infrastructure investment, services, and upfront licensing costs. It covers every business analytics need and provides a picture of the complete business insight in one place. Analytics is applied to ERP data, focusing on the matters that need the most attention.
The following are just some of the benefits which we would like to share –
1-Self-service dashboard
2-Real-time data analysis
3-Ease of usability
4-Trend analysis (Profit, expenses)
5-Key performance indicators
6-Fixed assets schedule with real-time data.
We at Kockpit Analytics help businesses assess the current situation of the business and analytics landscape. We adopt best practices and methodology to develop a data-driven strategy through a time-proven consultative approach.
We cater to industry consulting expertise with the ability to tailor the best of the technology and solutions, such as Power BI Services, and Big Data Solutions to the business needs and objectives. We offer state-of-the-art solutions to transform their business. We provide in-class consulting services in Business Analytics, ETL/Data Warehousing (Kockpit Studio), Mobile App Analytics (Kockpit Mobility Solutions), BI tools (Kockpit Konnect), and Data Visualization (Kockpit Business Suite).
1 - Data and Analytics Services – We understand the business's needs and objectives. However, there are substantial gaps in organizational Initiatives and business goals. While technology always invites costs, enterprises are driven mainly by revenue—Kockpit Analytics help in bridging those gaps and attaining a common goal.
2 - Analytics achieve an understanding of the gaps analysis by identifying the pain points.
3 - Business Intelligence – Using the correct information and data is necessary to make strategic decisions. Organizations need to minimize the risks. So, it is essential to study risks and trends to achieve Business Intelligence.
It helps the organizations to:
1 - Meet the demand of big data business users.
2 - Leverage the advancement of technology.
3 - Empower the business through Cloud Models.
4 - Advise new areas of growth or create new markets by delivering actionable insights.
This way, data analytics helps get real-time data insights into the business processes. We can manage large amounts of data, allowing us to thrive in business and make important decisions.